Wind Advisory Posted Friday
KSCB News - January 27, 2012 5:56 am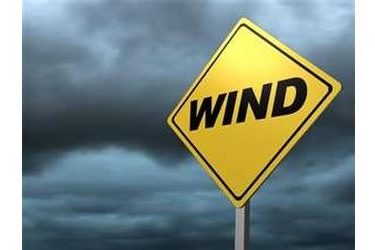 …VERY STRONG NORTH-NORTHWEST WINDS EXPECTED TODAY…
.A STRONG COLD FRONT WILL MOVE ACROSS SOUTHWEST AND SOUTH CENTRAL KANSAS
THIS MORNING. A STRONG PRESSURE GRADIENT AND MIXING BEHIND THE FRONT
WILL CAUSE WINDS TO INCREASE MID MORNING AND REMAIN STRONG THROUGH
THE LATE AFTERNOON.
KSZ030-031-043>046-061>066-074>081-084>090-280000-
/O.EXT.KDDC.WI.Y.0005.120127T1400Z-120128T0000Z/
TREGO-ELLIS-SCOTT-LANE-NESS-RUSH-HAMILTON-KEARNY-FINNEY-HODGEMAN-
PAWNEE-STAFFORD-STANTON-GRANT-HASKELL-GRAY-FORD-EDWARDS-KIOWA-
PRATT-MORTON-STEVENS-SEWARD-MEADE-CLARK-COMANCHE-BARBER-
INCLUDING THE CITIES OF…WAKEENEY…CEDAR BLUFF RESERVOIR…
HAYS…ELLIS…SCOTT CITY…DIGHTON…NESS CITY…LA CROSSE…
RUSH CENTER…SYRACUSE…LAKIN…DEERFIELD…GARDEN CITY…
KALVESTA…JETMORE…HANSTON…LARNED…BURDETT…ST. JOHN…
STAFFORD…HUDSON…JOHNSON CITY…ULYSSES…SUBLETTE…SATANTA…
CIMARRON…MONTEZUMA…DODGE CITY…BUCKLIN…KINSLEY…LEWIS…
GREENSBURG…HAVILAND…PRATT…ELKHART…RICHFIELD…HUGOTON…
MOSCOW…LIBERAL…KISMET…MEADE…FOWLER…ASHLAND…MINNEOLA…
COLDWATER…PROTECTION…MEDICINE LODGE…KIOWA…SUN CITY
230 AM CST FRI JAN 27 2012 /130 AM MST FRI JAN 27 2012/
…WIND ADVISORY NOW IN EFFECT FROM 8 AM CST /7 AM MST/ THIS
MORNING TO 6 PM CST /5 PM MST/ THIS EVENING…
THE WIND ADVISORY IS NOW IN EFFECT FROM 8 AM CST /7 AM MST/ THIS
MORNING TO 6 PM CST /5 PM MST/ THIS EVENING.
* TIMING…WINDS WILL INCREASE THROUGH NOON AND PEAK IN INTENSITY
DURING THE EARLY AFTERNOON. WINDS WILL DECREASE SIGNIFICANTLY
TOWARDS SUNSET.
* WINDS…NORTH-NORTHWEST WINDS OF 30 TO 40 MPH WITH GUSTS TO 50 MPH
ARE LIKELY.
* IMPACTS…STRONG WINDS MAY MAKE DRIVING DIFFICULT…ESPECIALLY
FOR PERSONS DRIVING LIGHTWEIGHT OR HIGH PROFILE VEHICLES.
DRIVERS ON EAST TO WEST ROADS SHOULD BE AWARE OF STRONG
CROSSWINDS. THESE STRONG WINDS CAN ALSO EASILY BLOW AROUND
LIGHTWEIGHT OBJECTS SUCH AS TRASH CONTAINERS AND LAWN FURNITURE.
PRECAUTIONARY/PREPAREDNESS ACTIONS…
WINDS THIS STRONG CAN MAKE DRIVING DIFFICULT…ESPECIALLY FOR
HIGH PROFILE VEHICLES. USE EXTRA CAUTION.