Wind Advisory Posted for Tuesday
KSCB News - June 19, 2012 6:27 am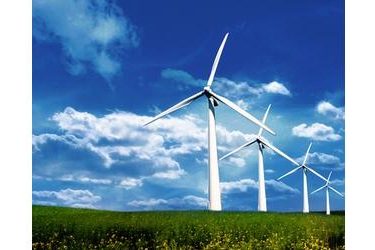 …STRONG SOUTH WINDS EXPECTED TODAY…
.A FAIRLY STRONG UPPER LEVEL DISTURBANCE WILL APPROACH THE
NORTHERN ROCKIES TODAY…WHICH WILL SUPPORT THE CONTINUED
DEEPENING OF THE EASTERN COLORADO LEESIDE LOW. THE RESULTING
PRESSURE GRADIENT EAST OF THE LOW WILL HELP INCREASE SOUTH WINDS
ACROSS MUCH OF WESTERN AND CENTRAL KANSAS TODAY.
KSZ030-031-043>046-063>066-076>081-086>090-191615-
/O.NEW.KDDC.WI.Y.0030.120619T1600Z-120620T0200Z/
TREGO-ELLIS-SCOTT-LANE-NESS-RUSH-FINNEY-HODGEMAN-PAWNEE-STAFFORD-
HASKELL-GRAY-FORD-EDWARDS-KIOWA-PRATT-SEWARD-MEADE-CLARK-COMANCHE-
BARBER-
INCLUDING THE CITIES OF…WAKEENEY…CEDAR BLUFF RESERVOIR…
HAYS…ELLIS…SCOTT CITY…DIGHTON…NESS CITY…LA CROSSE…
RUSH CENTER…GARDEN CITY…KALVESTA…JETMORE…HANSTON…
LARNED…BURDETT…ST. JOHN…STAFFORD…HUDSON…SUBLETTE…
SATANTA…CIMARRON…MONTEZUMA…DODGE CITY…BUCKLIN…KINSLEY…
LEWIS…GREENSBURG…HAVILAND…PRATT…LIBERAL…KISMET…
MEADE…FOWLER…ASHLAND…MINNEOLA…COLDWATER…PROTECTION…
MEDICINE LODGE…KIOWA…SUN CITY
313 AM CDT TUE JUN 19 2012
…WIND ADVISORY IN EFFECT FROM 11 AM THIS MORNING TO 9 PM CDT
THIS EVENING…
THE NATIONAL WEATHER SERVICE IN DODGE CITY HAS ISSUED A WIND
ADVISORY…WHICH IS IN EFFECT FROM 11 AM THIS MORNING TO 9 PM CDT
THIS EVENING.
* TIMING…STRONGEST WINDS ARE EXPECTED DURING THE MID TO LATE
AFTERNOON HOURS TODAY.
* WINDS…25 TO 35 MPH WITH FREQUENT GUSTS TO 45 MPH.
* IMPACTS…STRONG WINDS COULD CREATE HAZARDOUS DRIVING CONDITIONS
FOR HIGH PROFILE VEHICLES. TRAVELERS ON EAST TO WEST ORIENTED
ROADS SHOULD PREPARE FOR GUSTY CROSSWINDS. IN ADDITION…THE
STRONG WINDS CAN EASILY BLOW LIGHT WEIGHT ITEMS SUCH AS TRASH
CONTAINERS AND LAWN FURNITURE.
PRECAUTIONARY/PREPAREDNESS ACTIONS…
WINDS THIS STRONG CAN MAKE DRIVING DIFFICULT…ESPECIALLY FOR
HIGH PROFILE VEHICLES. USE EXTRA CAUTION.
&&