Wind Advisory Posted for Thursday
KSCB News - January 16, 2014 6:00 am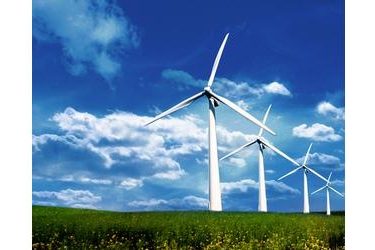 URGENT – WEATHER MESSAGE
NATIONAL WEATHER SERVICE DODGE CITY KS
226 AM CST THU JAN 16 2014
…STRONG NORTHERLY WINDS EXPECTED TODAY…
.A COLD FRONT WILL PUSH SOUTH ACROSS WESTERN KANSAS EARLY THIS
MORNING. BEHIND THE FRONT… STRONG NORTHERLY WINDS WILL INCREASE
DURING THE DAY THURSDAY. THE WINDS WILL BE DIMINISHING BY SUNSET.
KSZ062>066-076>081-086>090-161630-
/O.EXT.KDDC.WI.Y.0002.140116T1500Z-140117T0100Z/
KEARNY-FINNEY-HODGEMAN-PAWNEE-STAFFORD-HASKELL-GRAY-FORD-EDWARDS-
KIOWA-PRATT-SEWARD-MEADE-CLARK-COMANCHE-BARBER-
INCLUDING THE CITIES OF…LAKIN…DEERFIELD…GARDEN CITY…
KALVESTA…JETMORE…HANSTON…LARNED…BURDETT…ST. JOHN…
STAFFORD…HUDSON…SUBLETTE…SATANTA…CIMARRON…MONTEZUMA…
DODGE CITY…BUCKLIN…KINSLEY…LEWIS…GREENSBURG…HAVILAND…
PRATT…LIBERAL…KISMET…MEADE…FOWLER…ASHLAND…MINNEOLA…
COLDWATER…PROTECTION…MEDICINE LODGE…KIOWA…SUN CITY
226 AM CST THU JAN 16 2014
…WIND ADVISORY NOW IN EFFECT FROM 9 AM THIS MORNING TO 7 PM CST
THIS EVENING…
* TIMING…TIMING OF THE STRONGEST WINDS IS EXPECTED BETWEEN
LATE THURSDAY MORNING THROUGH LATE THURSDAY AFTERNOON.
* WINDS…WINDS WILL BE NORTHERLY AT 25 MPH TO 35 MPH WITH GUSTS
TO 45 MPH.
* IMPACTS…DRIVING WILL BE DIFFICULT IN HIGH PROFILE VEHICLES
WITH WINDS THIS STRONG. LIGHT WEIGHT OUTDOOR ITEMS SUCH AS
PATIO FURNITURE AND TRASH CANS CAN BE EASILY RELOCATED TO AN
UNDESIRABLE LOCATION. STRONG CROSS WINDS CAN BE EXPECTED ALONG
EAST TO WEST HIGHWAYS AND NEAR GRAIN ELEVATORS.
PRECAUTIONARY/PREPAREDNESS ACTIONS…
WINDS THIS STRONG CAN MAKE DRIVING DIFFICULT…ESPECIALLY FOR
HIGH PROFILE VEHICLES. USE EXTRA CAUTION.