Wind Advisory Posted for Thursday
KSCB News - October 10, 2013 6:00 am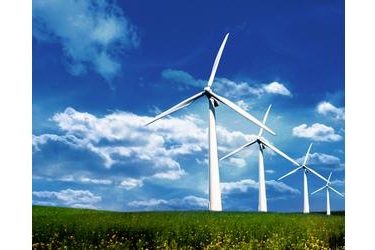 …VERY STRONG SOUTH WINDS IN ADVANCE OF STORM SYSTEM…
.AN INTENSE UPPER LEVEL LOW PRESSURE SYSTEM WILL MOVE NORTHEAST
OUT OF THE DESERT SOUTHWEST REGION THURSDAY. THIS WILL LEAD TO A
DEEPENING OF THE SURFACE LOW AND A VERY STRONG PRESSURE GRADIENT
SUPPORTIVE OF VERY STRONG SOUTH WINDS IN ADVANCE OF THE LOW.
KSZ030-043>045-061>064-074>078-084>088-101530-
/O.CON.KDDC.WI.Y.0028.131010T1800Z-131011T0400Z/
TREGO-SCOTT-LANE-NESS-HAMILTON-KEARNY-FINNEY-HODGEMAN-STANTON-
GRANT-HASKELL-GRAY-FORD-MORTON-STEVENS-SEWARD-MEADE-CLARK-
INCLUDING THE CITIES OF…WAKEENEY…CEDAR BLUFF RESERVOIR…
SCOTT CITY…DIGHTON…NESS CITY…SYRACUSE…LAKIN…DEERFIELD…
GARDEN CITY…KALVESTA…JETMORE…HANSTON…JOHNSON CITY…
ULYSSES…SUBLETTE…SATANTA…CIMARRON…MONTEZUMA…
DODGE CITY…BUCKLIN…ELKHART…RICHFIELD…HUGOTON…MOSCOW…
LIBERAL…KISMET…MEADE…FOWLER…ASHLAND…MINNEOLA
219 AM CDT THU OCT 10 2013 /119 AM MDT THU OCT 10 2013/
…WIND ADVISORY REMAINS IN EFFECT FROM 1 PM CDT /NOON MDT/ THIS
AFTERNOON TO 11 PM CDT /10 PM MDT/ THIS EVENING…
* TIMING…EARLY AFTERNOON THROUGH LATE EVENING THURSDAY.
* WINDS…25 TO 40 MPH WITH FREQUENT GUSTS TO NEAR 50 MPH.
* IMPACTS…VERY STRONG WINDS WILL LEAD TO DIFFICULT TRAVEL
ESPECIALLY AROUND GRAIN ELEVATORS. AREAS OF BLOWING DUST CAN
ALSO BE EXPECTED IN OPEN AREAS… LOCALLY REDUCING VISIBILITY.
PRECAUTIONARY/PREPAREDNESS ACTIONS…
WINDS THIS STRONG CAN MAKE DRIVING DIFFICULT…ESPECIALLY FOR
HIGH PROFILE VEHICLES. USE EXTRA CAUTION.
&&
$$