Wind Advisory Posted for Saturday
KSCB News - January 18, 2014 7:35 am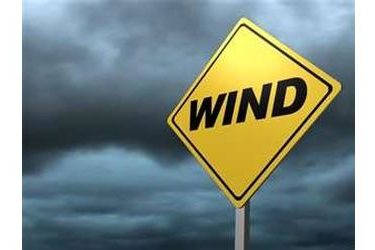 URGENT – WEATHER MESSAGE
NATIONAL WEATHER SERVICE DODGE CITY KS
143 AM CST SAT JAN 18 2014
…STRONG NORTHWESTERLY WINDS EXPECTED TODAY…
.A VIGOROUS UPPER LEVEL TROUGH WILL MOVE ACROSS WESTERN KANSAS
TODAY HELPING TO MIX DOWN STRONG WINDS FROM ALOFT. THIS SYSTEM WILL
SUPPORT STRONG NORTHWEST WINDS BY LATE MORNING INTO THE AFTERNOON.
KSZ030-031-043>046-062>066-075>081-085>090-181545-
/O.NEW.KDDC.WI.Y.0003.140118T1600Z-140119T0000Z/
TREGO-ELLIS-SCOTT-LANE-NESS-RUSH-KEARNY-FINNEY-HODGEMAN-PAWNEE-
STAFFORD-GRANT-HASKELL-GRAY-FORD-EDWARDS-KIOWA-PRATT-STEVENS-
SEWARD-MEADE-CLARK-COMANCHE-BARBER-
INCLUDING THE CITIES OF…WAKEENEY…CEDAR BLUFF RESERVOIR…
HAYS…ELLIS…SCOTT CITY…DIGHTON…NESS CITY…LA CROSSE…
RUSH CENTER…LAKIN…DEERFIELD…GARDEN CITY…KALVESTA…
JETMORE…HANSTON…LARNED…BURDETT…ST. JOHN…STAFFORD…
HUDSON…ULYSSES…SUBLETTE…SATANTA…CIMARRON…MONTEZUMA…
DODGE CITY…BUCKLIN…KINSLEY…LEWIS…GREENSBURG…HAVILAND…
PRATT…HUGOTON…MOSCOW…LIBERAL…KISMET…MEADE…FOWLER…
ASHLAND…MINNEOLA…COLDWATER…PROTECTION…MEDICINE LODGE…
KIOWA…SUN CITY
143 AM CST SAT JAN 18 2014
…WIND ADVISORY IN EFFECT FROM 10 AM THIS MORNING TO 6 PM CST
THIS EVENING…
THE NATIONAL WEATHER SERVICE IN DODGE CITY HAS ISSUED A WIND
ADVISORY…WHICH IS IN EFFECT FROM 10 AM THIS MORNING TO 6 PM CST
THIS EVENING.
* TIMING…TIMING OF THE STRONGEST WINDS IS EXPECTED BY LATE
MORNING INTO THE MID AFTERNOON.
* WINDS…NORTHWEST WINDS OF 25 TO 35 MPH WITH GUSTS TO 45 MPH.
* IMPACTS…DRIVING WILL BE DIFFICULT IN HIGH PROFILE VEHICLES
WITH WINDS THIS STRONG. LIGHT WEIGHT OUTDOOR ITEMS SUCH AS PATIO
FURNITURE AND TRASH CANS CAN BE TOSSED IN THE WIND. STRONG
CROSS WINDS CAN BE EXPECTED ALONG EAST TO WEST HIGHWAYS AND NEAR
GRAIN ELEVATORS.
PRECAUTIONARY/PREPAREDNESS ACTIONS…
WINDS THIS STRONG CAN MAKE DRIVING DIFFICULT…ESPECIALLY FOR
HIGH PROFILE VEHICLES. USE EXTRA CAUTION.
&&
$$