Wind Advisory Posted for Monday
KSCB News - October 13, 2014 6:07 am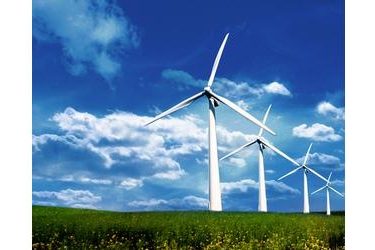 URGENT – WEATHER MESSAGE
NATIONAL WEATHER SERVICE DODGE CITY KS
1241 AM CDT MON OCT 13 2014
…WINDY CONDITIONS TODAY…
.WINDY CONDITIONS WILL DEVELOP BEHIND A PASSING COLD FRONT…MAINLY
WEST OF A WAKEENEY TO MEADE LINE. THE WINDY CONDITIONS WILL EXPAND FURTHER
EAST THROUGH CENTRAL KANSAS THROUGH THE LATE MORNING HOURS.
KSZ030-031-045-046-064>066-078>081-088>090-131300-
/O.EXT.KDDC.WI.Y.0033.141013T1200Z-141014T0000Z/
TREGO-ELLIS-NESS-RUSH-HODGEMAN-PAWNEE-STAFFORD-FORD-EDWARDS-KIOWA-
PRATT-CLARK-COMANCHE-BARBER-
INCLUDING THE CITIES OF…WAKEENEY…CEDAR BLUFF RESERVOIR…
HAYS…ELLIS…NESS CITY…LA CROSSE…RUSH CENTER…JETMORE…
HANSTON…LARNED…BURDETT…ST. JOHN…STAFFORD…HUDSON…
DODGE CITY…BUCKLIN…KINSLEY…LEWIS…GREENSBURG…HAVILAND…
PRATT…ASHLAND…MINNEOLA…COLDWATER…PROTECTION…
MEDICINE LODGE…KIOWA…SUN CITY
1241 AM CDT MON OCT 13 2014
…WIND ADVISORY NOW IN EFFECT FROM 7 AM THIS MORNING TO 7 PM CDT
THIS EVENING…
* TIMING…BY LATE MORNING WITH WINDS TAPERING TOWARDS EVENING.
* WINDS…NORTH-NORTHWESTERLY WINDS 25 TO 39 MPH WITH GUSTS OF 45
TO 50 MPH.
* IMPACTS…DRIVERS OF LIGHTWEIGHT OR HIGH PROFILE VEHICLES SHOULD
EXERCISE CAUTION AND BE PREPARED FOR STRONG CROSS WINDS ON WEST
TO EAST ROADS.
PRECAUTIONARY/PREPAREDNESS ACTIONS…
WINDS THIS STRONG CAN MAKE DRIVING DIFFICULT…ESPECIALLY FOR
HIGH PROFILE VEHICLES. USE EXTRA CAUTION.
&&
$$