Wind Advisory Posted for Monday
KSCB News - June 24, 2013 6:05 am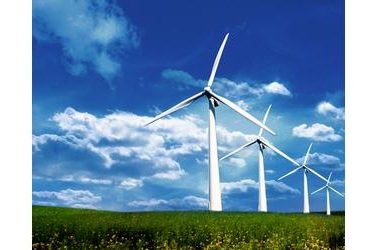 URGENT – WEATHER MESSAGE
NATIONAL WEATHER SERVICE DODGE CITY KS
300 AM CDT MON JUN 24 2013
…STRONG SOUTHERLY WINDS EXPECTED TODAY…
.A TIGHT PRESSURE GRADIENT WILL SET UP ACROSS MUCH OF SOUTHWESTERN
AND SOUTH CENTRAL KANSAS LATE THIS MORNING INTO THE EARLY EVENING.
THIS WILL CREATE STRONG SOUTHERLY WINDS.
KSZ030-031-043>046-062>066-075>081-085>090-250100-
/O.NEW.KDDC.WI.Y.0023.130624T1600Z-130625T0100Z/
TREGO-ELLIS-SCOTT-LANE-NESS-RUSH-KEARNY-FINNEY-HODGEMAN-PAWNEE-
STAFFORD-GRANT-HASKELL-GRAY-FORD-EDWARDS-KIOWA-PRATT-STEVENS-
SEWARD-MEADE-CLARK-COMANCHE-BARBER-
INCLUDING THE CITIES OF…WAKEENEY…CEDAR BLUFF RESERVOIR…
HAYS…ELLIS…SCOTT CITY…DIGHTON…NESS CITY…LA CROSSE…
RUSH CENTER…LAKIN…DEERFIELD…GARDEN CITY…KALVESTA…
JETMORE…HANSTON…LARNED…BURDETT…ST. JOHN…STAFFORD…
HUDSON…ULYSSES…SUBLETTE…SATANTA…CIMARRON…MONTEZUMA…
DODGE CITY…BUCKLIN…KINSLEY…LEWIS…GREENSBURG…HAVILAND…
PRATT…HUGOTON…MOSCOW…LIBERAL…KISMET…MEADE…FOWLER…
ASHLAND…MINNEOLA…COLDWATER…PROTECTION…MEDICINE LODGE…
KIOWA…SUN CITY
300 AM CDT MON JUN 24 2013
…WIND ADVISORY IN EFFECT FROM 11 AM THIS MORNING TO 8 PM CDT
THIS EVENING…
THE NATIONAL WEATHER SERVICE IN DODGE CITY HAS ISSUED A WIND
ADVISORY…WHICH IS IN EFFECT FROM 11 AM THIS MORNING TO 8 PM CDT
THIS EVENING.
* TIMING…LATE THIS MORNING INTO EARLY EVENING.
* WINDS…SOUTH 25 TO 35 WITH GUSTS TO 40 MPH.
* IMPACTS…MAINLY TO TRAVELERS ON EAST TO WEST ROADWAYS WHERE
STRONG CROSS WINDS WILL EXIST…AND PARTICULARLY AROUND GRAIN
ELEVATORS.
PRECAUTIONARY/PREPAREDNESS ACTIONS…
WINDS THIS STRONG CAN MAKE DRIVING DIFFICULT…ESPECIALLY FOR
HIGH PROFILE VEHICLES. USE EXTRA CAUTION.