Wind Advisory is Posted for Tuesday
KSCB News - June 3, 2014 6:06 am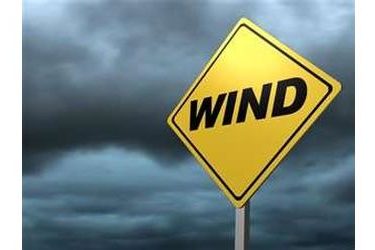 URGENT – WEATHER MESSAGE
NATIONAL WEATHER SERVICE DODGE CITY KS
1115 PM CDT MON JUN 2 2014
…THE WIND WILL HOWL TODAY FROM THE SOUTH…
.THE SURFACE PRESSURE GRADIENT WILL BE TIGHT TODAY, AND COMBINED
WITH EFFICIENT VERTICAL MIXING, WILL LEAD TO VERY WINDY CONDITIONS
THIS AFTERNOON.
KSZ030-031-043>046-061>066-074>081-084>090-031800-
/O.CON.KDDC.WI.Y.0028.140603T1600Z-140604T0100Z/
TREGO-ELLIS-SCOTT-LANE-NESS-RUSH-HAMILTON-KEARNY-FINNEY-HODGEMAN-
PAWNEE-STAFFORD-STANTON-GRANT-HASKELL-GRAY-FORD-EDWARDS-KIOWA-
PRATT-MORTON-STEVENS-SEWARD-MEADE-CLARK-COMANCHE-BARBER-
INCLUDING THE CITIES OF…WAKEENEY…CEDAR BLUFF RESERVOIR…
HAYS…ELLIS…SCOTT CITY…DIGHTON…NESS CITY…LA CROSSE…
RUSH CENTER…SYRACUSE…LAKIN…DEERFIELD…GARDEN CITY…
KALVESTA…JETMORE…HANSTON…LARNED…BURDETT…ST. JOHN…
STAFFORD…HUDSON…JOHNSON CITY…ULYSSES…SUBLETTE…SATANTA…
CIMARRON…MONTEZUMA…DODGE CITY…BUCKLIN…KINSLEY…LEWIS…
GREENSBURG…HAVILAND…PRATT…ELKHART…RICHFIELD…HUGOTON…
MOSCOW…LIBERAL…KISMET…MEADE…FOWLER…ASHLAND…MINNEOLA…
COLDWATER…PROTECTION…MEDICINE LODGE…KIOWA…SUN CITY
1115 PM CDT MON JUN 2 2014 /1015 PM MDT MON JUN 2 2014/
…WIND ADVISORY REMAINS IN EFFECT FROM 11 AM CDT /10 AM MDT/ TO
8 PM CDT /7 PM MDT/ TUESDAY…
* TIMING…11 AM CDT TO AROUND 7 PM CDT TUESDAY.
* WINDS…SUSTAINED AT 25 TO 35 MPH WITH GUSTS TO AROUND 40 MPH.
* IMPACTS…WINDS OF THIS MAGNITUDE CAN BLOW AROUND LOOSE
OBJECTS AND CAUSE HAZARDOUS DRIVING CONDITIONS FOR VERY LARGE
PROFILE VEHICLES.
PRECAUTIONARY/PREPAREDNESS ACTIONS…
WINDS THIS STRONG CAN MAKE DRIVING DIFFICULT…ESPECIALLY FOR
HIGH PROFILE VEHICLES. USE EXTRA CAUTION.
&&