Wildfires Keep Seward County Firefighters Busy Sunday Evening
Joe Denoyer - November 3, 2019 9:57 pm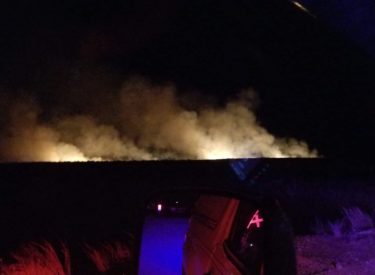 On Sunday, November 3rd at 7:10pm, the Seward County Fire Department was dispatched to wildfire along Highway 54 at Arkalon Road.
The Seward County Sheriff's Deputies arrived on scene to find multiple fires burning along the north side of Highway 54.
All fires were contained at 8:18pm, however Fire units remained on scene working hot spots throughout the evening.
Burned acreage is undetermined and the cause of the fire is under investigation.
Seward County Fire Department responded with 2 Engines, 3 Attacks, 2 Water Tenders, 2 Chief officers and 10 firefighters . No injuries were reported