Wildfire At Ft. Supply Lake
KSCB News - September 7, 2010 12:00 am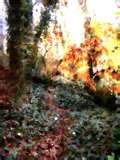 A wildfire burning near Fort Supply
Lake in northwestern Oklahoma led to the evacuation of about 30
homes and 120 camp sites.
Woodward County Emergency Management director Matt Lehenbauer
says about 600 people were forced to leave the area Monday and one
home was destroyed. He says the only injury was to a firefighter
who is recovering from heat exhaustion.
Lehenbauer says fighting the 300-acre fire was made more
difficult by southwesterly winds that were blowing at about 40
miles per hour.
He says the cause of the fire is under investigation, but that
it may have been started by a campfire that got out of control.