Wild West District 4-Her's Competes in Rock Springs
Joe Denoyer - January 29, 2020 12:48 pm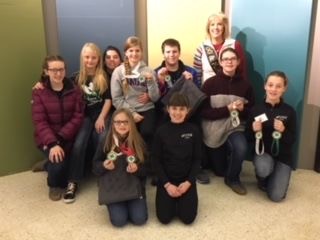 Several youth from the Wild West District participated in the State 4-H Horse Panarama at Rock Springs 4-H Center. All the youth competed in the Open Quiz Bowl and Open Hippology and were coached by Judy Parsons. Placings are as follows:
Open Quiz Bowl (youth are placed on one of 19 different teams with other youth from across the state): 2nd place team-Lindy McClure, Top 4 team-Lainey Cox, Top 8 teams – Jayden Burrows and Sean Wagner, Top 12 teams – Farrah Gaskill, Grace Dillinger and Hannah Cox.
Open Hippology: 6th place high point individual – Lainey Cox, 4th place team – Lainey Cox, Grace Dillinger, Channing Dillinger and Lindy McClure.
Sean Wagner also competed in Senior Public Speaking and received 2nd place.