Wichita Broadcaster to Emcee Pancake Day Talent Show, Miss Liberal Pageant
KSCB News - February 6, 2015 8:20 am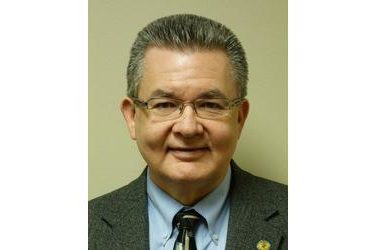 Emceeing both the Pancake Day Talent Show and the Miss Liberal Pageant will be Dan Dillon, who served 34 years as news director of KFDI Radio in Wichita and is currently the media coordinator for the Sedgwick County District Attorney.
The Talent Show, set for Feb. 14, and the Miss Liberal Pageant, slated for Feb. 15, are crowd-pleasing live shows, and Dillon says he is honored to emcee his first Pancake Day events.
"As a newscaster for 34 years on KFDI in Wichita, I aired stories on the race each year," Dillon said. "After the race, the Associated Press reported on the winner. That wire copy was always the lead story of the next newscast."
Dillon has served as co-emcee for the Midwest Catholic Family Conference in Wichita and has emceed numerous events for the Kansas Cornhuskers Booster Club.
A native of Omaha, Nebraska, Dillon graduated from the University of Nebraska and worked at an all-news radio station in Omaha before moving to Wichita in 1979 to assume the role of news director for KFDI. He has been in his current position as media coordinator for Sedgwick County District Attorney Marc Bennett since Feb. 2013.
The Pancake Day Talent Show, set for 7:30 p.m. Sat., Feb. 14 in the James Maskus Auditorium at Liberal High School, will feature 22 finalist acts competing for cash prizes. The Talent Show is sponsored by the Noon Lions Club.
The Miss Liberal Pageant, set for 2 p.m. Sun. Feb. 15 at the same location, will crown a local winner who will advance to the Miss Kansas Pageant.
Tickets for each event are $8 in advance and $10 at the door. Advance tickets may be purchased at the Pancake Day Hall of Fame, 318 N. Lincoln; the Tourist Information Center, One Yellow Brick Road; or First National Bank in Liberal. Advance tickets may also be purchased o n the Pancake Day website at www.pancakeday.net. On the web site, click on "shop" to view and purchase tickets, as well as Pancake Day merchandise. For more information, call 620-624-6423.