Where Has Clayton Been The Past 18 Months
KSCB News - July 19, 2011 3:21 pm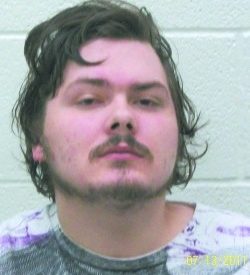 The news of charges filed and the arrest of James Ray Clayton, a murder suspect in the 2009 shooting of Hardesty resident, William Burl Clayton Jr., left some area residents with the question: Where has Clayton been since 2009?
Clayton stands accused of shooting his father, William Burl Clayton Jr., and his mother, Deidra Kay Clayton, on Dec. 30, 2009, just before shooting himself.
According to Texas County District Attorney Mike Boring, due to the medical condition of the suspect, from his self inflicted wounds, charges were not filed until his health improved to the point for prosecution.
"We held off on filing charges because we knew, if he lived, he was going to have a lot of surgeries and an amount of time in rehab," Boring said. "We could have issued an arrest and had him in custody, but Texas County would have assumed responsibility and liability for all his medical costs, including surgeries, rehab and medicine, as well as paying to have an officer present with him 24/7."
James underwent surgery in Amarillo for the shotgun wound to his head and has since been housed in three different rehab and healthcare facilities in Texas, recovering and receiving rehab.
Boring reported the suspect still has some special needs and is on medication and in a wheelchair.
Charges of Count 1 – Murder in the First Degree and Count 2 – Assault & Battery with a Deadly Weapon were officially filed on June 20, 2011 and the arrest warrant was served to the suspect on July 8, 2011.
Texas authorities held James until OSBI agents took custody on July 13.
James waived extradition, was delivered to Texas County and initially appeared before the court on July 15.
The murder charge carries the possibility of life with parole up to the death penalty and for the assault & battery charge he could face up to life in prison.
Regarding the employment of legal counsel, James is scheduled to be back in court on July 27, 2011, at 4 p.m. for further proceedings.
GDH/Miranda Fleming