Wheat Harvest Comes To Kansas
KSCB News - June 10, 2015 11:58 am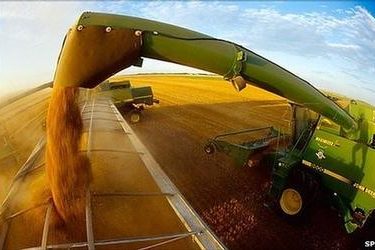 The grain elevator in Kiowa is reporting that it has gotten its first truckloads of winter wheat from this year's harvest.
Assistant manager Brett Courson at OK Co-op Grain said Tuesday the elevator had gotten six loads from a single Kansas farmer who started harvesting his crop the day earlier. More farmers are likely to start cutting anytime now as well.
The elevator expects this year's harvest will not quite reach the 1.2 million bushels his elevator normally takes in on average. But he says that he anticipates will come a lot closer to that than the 650,000 bushels during last year's drought-plagued harvest.
The National Agricultural Statistics Service is scheduled to release Wednesday its new production forecast, an outlook expected to be much improved given the past month's rains.