Wheat Harvest Begins in Oklahoma
KSCB News - May 12, 2011 8:06 am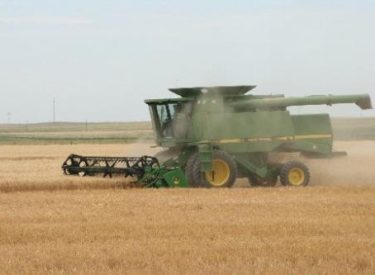 The wheat harvest has begun in Oklahoma
with the first load being gathered near Grandfield in southwestern
Oklahoma.
The crop is expected to be small because of the ongoing drought.
The U.S. Department of Agriculture is forecasting a harvest of just
less than 75 million bushels. That's down from nearly 121 million
bushels last year and is lower than the 77 million bushels
harvested in 2009 when a severe freeze damaged the crop.
Oklahoma Wheat Commission executive director Mike Schulte says
the U.S.D.A. forecast may be optimistic. He told The Oklahoman that
some farmers are deciding to turn in their crop for insurance
rather than harvest it.