Wheat Crop 99% in the Bin
Joe Denoyer - July 16, 2018 4:23 pm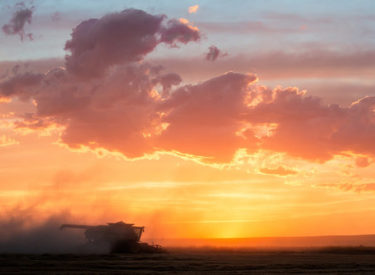 Farmers working late harvesting wheat as the sun sets near Big Sandy, Montana.
The government's latest update pegs this year's Kansas wheat harvest as nearly finished.
The National Agricultural Statistics Service reported on Monday that 99 percent of the wheat has been harvested in the state. That compares to 95 percent five-year average for this time in the season.
The agency reported corn condition in the state as 20 percent poor to very poor with 32 percent rated as fair, 42 percent as good and 6 percent as excellent.
Other crops are also making progress. About 13 percent of the soybeans in Kansas are now setting pods and 10 percent of the sorghum has now headed in Kansas.