Wheat Condition Continues To Decline
KSCB News - May 17, 2011 8:19 am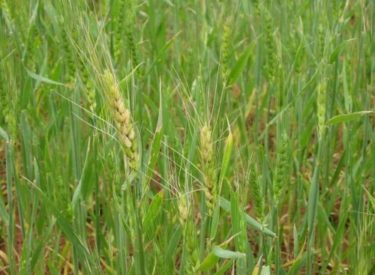 Kansas Agricultural Statistics Service says
it hasn't seen a winter wheat crop this bad in the state since June
1996.
The agency reported Monday that 55 percent of the wheat is in
poor to very poor condition. About 30 percent is in fair condition
with only 14 percent rated as good and 1 percent excellent.
Lack of moisture is the big problem. The report says last week's
rain in parts of Kansas was too scant to reverse the slow decline
of the crop.
About 64 percent of the wheat has now headed.
Meanwhile, spring planting is well under way. About 84 percent
of the corn and 30 percent of the planned soybean crop have been
seeded, as have 9 percent of the sorghum and 10 percent of the
cotton crop.