Weekend Rattler Roundup
KSCB News - July 16, 2012 6:43 am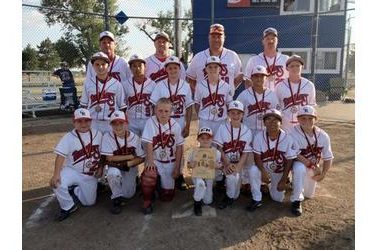 9 Year Old State at Garden City
Friday- Cimarron River 12 Paola 2
Saturday- Cimarron River 22 Winfield 8 and Fort Scott 12 Cimarron River 7
Sunday- Cimarron River 12 Garden City 2 and Cimarron River 17 Neosho River 8.
Rattlers play for state title 12:30 today in Garden City.
10 Year Old State at Liberal's Rosel Field
Friday- Cimarron River 11 Rose Hill 0
Saturday- Cimarron River 11 Paola 0
Sunday- Cimarron River 15 Quivira 0
Rattlers face Paola in championship today at 11 a.m. at Rosel Field.
11 Year Old District
Rattlers defeat Stevens County 15-1 to win district and advance to state next weekend in Parsons.
12 Year Old State in Paola
Friday- Paola 4 Cimarron River 0
Saturday- Cimarron River 7 Derby 2 and Cimarron River 8 Stevens County 5
Sunday- Cimarron River 6 Fort Scott 3 and Ottawa 17 Cimarron River 3. Rattlers take 3rd at state.
13 Year Old District in Ulysses
Cimarron River defeats the Southwest League 12-7 Sunday night to win state and will play at state in Garden City Friday at 2:30.
14's won district and play at state Friday in Haysville.
13-15's
Cimarron River plays at state in Coffeyville at noon Friday against West Franklin.