Weatherford Run Rules Saints
Brock Kappelmann - February 4, 2019 6:39 am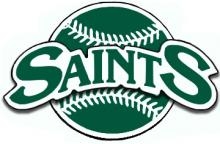 Ian Applegate
WEATHERFORD, Texas – The Seward County baseball team ended their opening weekend with a 13-3 loss again Weatherford College on Sunday. Seward sits at 2-2 after the first three days of the season.
Ryan Giberson (0-1) started on the mound but lasted just 2.2 innings after nine runs scored off four hits. Rene Ramirez II and Cory Didier combined for 4.0 innings in relief, giving up four runs off six hits.
Seward finished with 10 hits on the day, with Benny Ayala, Cruz Shope and Ben Tsui each coming away with two hits. Those three also drove in the lone runs of the day.
Weatherford put up the first runs, scoring off an error and a fielder's choice to take a 2-0 lead in the first inning.
Benny Ayala put Seward on the board in the second inning with a one pitch solo home run to start the inning. Three singles later, Ben Tsui tied the game with a ground ball to left field.
A walk began the second inning for Weatherford, advancing to third from a balk and ground out. Another ground ball scored the third run of the day for Weatherford to break the tie.
Cruz Shope batted in the third run for the Saints, hitting a single to right field to score Benny Ayala, who reached off a single to center field.
Weatherford had a game-changing five-run inning in the third. Two runs scored in the early going of the inning, but with two outs Weatherford scored three more runs coming off an error, single and double to make it 9-3.
A two-run home run in the fourth pushed Weatherford's lead to eight runs. An inning later, the lead grew to nine with a two-out single, making it 12-3. Weatherford ended the game from the run-rule in the seventh with a two-out RBI double to make it 13-3.
Seward will have their home opener on Saturday (Feb. 9) when they host Northeaster Junior College for a 1:00 p.m. double-header at Brent Gould Field.