Watt Named Valedictorian at LHS's Virtual NHS Ceremony
Brock Kappelmann - April 29, 2020 6:03 am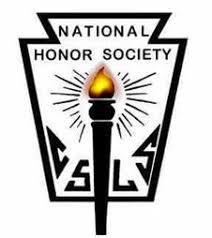 Liberal High hosted a virtual National Honor Society Induction
Ceremony Tuesday. It was the 33rd event for the LHS chapter.
Reagan Watt was named the valedictorian.
Reagan Watt is the daughter of Earl and Heather Watt. During her time at LHS,
Reagan has been involved in Student Council, NHS, Book Club, Volleyball,
Basketball, and Softball.
In Student Council, Reagan was elected as the freshman class president and the
senior class president.
She has been in NHS since her sophomore year and was a Junior representative and
president of NHS her senior year.
She has been involved in the volleyball program all four years and received the
Redskin Pride award her Sophomore year. Her Senior year she received the
"Attitude is Everything" award at the University of Nebraska volleyball camp as
well as being a team captain.
She was a part of the Basketball team that went to state 3 years in a row, in which
she received the Teammate of the Year award her junior year.
She also has been on the varsity softball squad all four years of high school where
she was an all-state honorable mention her Junior year.
Reagan was on the All WAC Academic team for volleyball, basketball, and
softball.
Reagan has also received several academic awards throughout high school. The
Kansas Scholars Award and the Governor's Scholar Award have been the highlight
of her academic achievement.
She will be attending Seward County Community College for her first year where
she will be playing softball for the Lady Saints before transferring to KU where she
will major in Aerospace Engineering.
Katie Horyna and Hunter Thomas are co-salutatorians.
Katie Horyna is the oldest daughter of Brett and Holli Horyna. Katie has been
involved in multiple athletics and extracurricular activities at Liberal High School.
She has been a part of the Cross Country team for three years, selected team captain
for two, WAC MVP once, qualified for state twice, and was an All-state recipient
for one year.
Katie played on the LHS varsity basketball team all four years. During this time she
was a captain for 3 years, 3-time WAC player of the year, and a 3-time All-State
selection.
In track Katie qualified for state all three years and received two All-state awards.
Activities Katie was involved in were FCA, senior representative in Student
Council, and accepted into National Honor Society.
For the last two summers Katie played basketball for the Ohlde Elite Organization
competing around the US against some of the best players in her class.
Katie was a recipient of the Kansas Scholars Award and the Governor's Scholar
Award.
Katie plans on attending Abilene Christian University where she will be playing
basketball and studying Kinesiology to work in functional medicine.
Hunter Thomas is the daughter of Kris and Shadra Thomas. She has been an
integral part of the LHS Redline Dance Team for four years, both as a dancer and
choreographer. During her sophomore, junior, and senior years she was chosen as
the NDA All-American dancer and represented LHS in the Disney World Christmas
Parade all three of those years. Some of the many accomplishments Hunter has
achieved during her time at LHS include being recognized as Co-Salutatorian for
the Senior Class of 2020, receiving the Kansas Scholars award, the Governor's
Scholar Award, and graduating with an Associates of Science degree from Seward
County Community College with Honors. In her free time, Hunter enjoys writing,
drawing, and listening to music. Hunter has been accepted into the School of
Architecture and Design at the University of Kansas and plans to study graphic design and animation.
The NHS officer and sponsors are:
Reagan Watt, President
Sarah Mein, Vice President
Machia Mullens, Secretary
Alondra Bolivar, Treasurer
Ren Watt, Executive Council Member
Melvin Le, Executive Council Member
Senior NHS Members
Josh Arafol
Jaime Arenivas
James Armstrong
Eduardo Avila
Alondra Bolivar
Grace Crossman
Syris Dunlap
Audrey Gilmore
Hunter Hatcher
Lee Hatcher
Ashley Hernandez
Monica Hernandez
Katie Horyna
Braxton Hyde
Yazmine Ibarbo
McKenzie Kapp
Edma Landa-Lozano
Heidi Marino
Fernanda Martinez Penuelas
Elijah McCarter
Sarah Mein
Jensen Mettlen
Machia Mullens
Anahi Navarrete
Lexi Potters
Alexa Puerto
Baylor Roberts
Erick Rodriguez
Leslie Rodriguez
Britton Romero
Vanessa Terrazas
Stephanie Trevizo
Erika Valverde
Alexis Van Wyhe
Jade Vargas
Jazmin Vazquez-Garcia
Reagan Watt
Amerika Zamora
Mandy Zhang
Junior Members
Riddhi Bombaywala
Yazmin Carrasco
Logan Dodge
Paiton Harp
Reece Hay
Savanna Hebbert
Melvin Le
Millyzient McClure
Edwin Murillo Amaya
Delia Naranjo
Brandon Nguyen
Jonathan Oliva Marquez
Halle Payton
Thi Tuong Vy Phan
Tony Rivero
Shatarrika Ross
Teja Sieber
Luz Tarango
Aubrey Warden
Ren Watt
Malcolm Wiltshire
Florysell Zarate Lezama
Braegan Zimmerman
New NHS Inductees
New Senior Members :
Maria Coronado
Aileen Felix
Miriam Garcia
Elizabeth Lee
Leslie Martinez
McKenzie Miller
Maci Reeves
Natalee Tafoya
New Junior Members :
Rosario Alvarado
Diana Arana Ortiz
Deisy Camacho
Brenda Cardenas
Faith Clifton
Brianna Dominguez
Dhamar Dozal
Jahir Escalente
Nohemi Gomez
Tomina Gonzalez
Nayely Gonzalez
Esmeralda Gutierrez
Kimberly Le
Alexander Lopez
Edith Monge
Jazmin Munoz
Aurora Ortega
Erich Ortiz
Stefany Ortuno
Jennifer Pando-Bravo
Cristobal Sanchez
Guadalupe Ugalde
Mershaa Wiltshire
New Sophomore Members :
Emma Aichele
Cate Alling
Aldo Avalos Barraza
Cesar Baeza
Viridiana Barraza Rivas
Diya Bhakta
Shiya Bhakta
Ashlynn Brady
Olivia Breit
Cody Bremenkamp
Ashley Carrillo
Elizabeth Dinh
Abigail Dowell
Emma Evans
Allie Flores
Enrique Franz
Isaac Galindo Rivas
Carson Gilmore
Julissa Gonzalez
Braden Holder
Breanna Horyna
Brady Kappelmann
Shay Kerr
Josh King
Dennis Le
Julie Long
Eduardo Martin
Sofia Martinez
Maggie McIntyre
Aileen Medrano Baray
Logan Miller
Maizie Morris
Lesley Nava
Brooke Nelson
Osbel Oceguera Regalado
Catherine Ponce
Eduardo Ponce
Jireh Ramirez
Aiden Rice
Vanessa Rivas Munoz
Alexia Rodriguez
Kevin Ruiz Perez
Amalia Sepulveda
Ernesto Solis Jimenez
Leilani Torres
Sandy Vo
Yailin Zamora
Yenifer Zarate Lezama