Watonga Crash Kills Beaver Man
KSCB News - March 17, 2009 12:00 am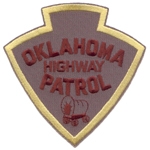 WATONGA, Okla. (AP) – The Oklahoma Highway Patrol says a Beaver
man was killed when his tractor-trailer rig collided with a tanker
in a Blaine County accident.
Troopers say 44-year-old James Alger was pronounced dead at the
scene of the 8:10 a.m. accident about eight miles west of Watonga
yesterday. It took more than seven hours to free Alger from the
wreckage.
The patrol says the collision occurred in heavy fog at the
intersection of U.S. 270 with Oklahoma 33.
Troopers say Robert Magness was driving the tanker from Oklahoma
33 onto westbound U.S. 270 when Alger's eastbound semi struck the
passing vehicle in the tank trailer.
A hazardous materials crew had to clean up a butane or
pressurized propane spill from the crash.
U.S. 270 was finally reopened about 6:10 p.m.