Water Vision Team on Statewide Tour July 7-11
KSCB News - July 1, 2014 1:10 pm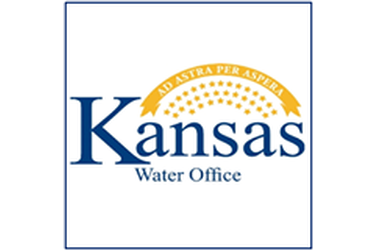 Topeka, KS – Next week the Governor's Water Vision Team will be visiting 12 locations throughout the state for citizens to provide input on the first draft of the 50-Year Vision for the Future of Water in Kansas.
"The first draft of the Vision has been posted to our website and we encourage the public to look at the preliminary document," said Kansas Water Office Director Tracy Streeter. "This discussion draft is based on input the Team has been gathering for months from stakeholders representing all water uses. While we know the solution isn't a one-size fits all, we hope this can address many of Kansas' water priorities."
Last fall Governor Sam Brownback issued a call to action for a 50-Year Vision to ensure a reliable water supply for Kansas citizens. The Team will be in Southwest Kansas at the following locations for input from stakeholders and citizens on the first draft:
·
· Tuesday, July 8
Liberal, KS – 7-8:30 am, Seward County Activity Building, 810 Stadium Road
Garden City, KS – 11:30 am -1 pm, Finney County 4-H Building, 209 W. Lake Avenue
Dighton, KS – 4:30-6 pm, Lane County 4-H Building, 755 N. 7th
·
"Kansas and its citizens are continually reminded of the importance of water," said Secretary Jackie McClaskey. "We look forward to hearing from folks next week because it doesn't matter what area of Kansas you live in, the entire state is affected by this issue."
Stakeholders and Kansas citizens are encouraged to attend one of the Vision Tour input sessions. For more information and to view the preliminary discussion draft of the Vision for the Future of Water in Kansas, visit www.kwo.org .