Walton Leads Rangerette Rout
KSCB News - December 15, 2012 7:25 am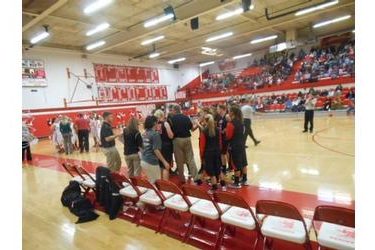 Tuesday members of the University of Oklahoma coaching staff watched Sydney Walton play. Friday night Liberal's Lady Redskins know why. Walton scored 24 and Lacey Herbert added 11 to lead the 13-1 Rangerette over the 2-4 Lady Redskins 75-53.
The game was tight early with the Rettes leading 25-23 in the second quarter before Perryton used a 15-2 run to lead 40-25 just before halftime and 40-27 at the half. Perryton led 53-39 after three quarters.
Marisol Regalado scored 18 and Jai Chapman added 13. Megan Besecker hit three 3- pointers in the loss for nine points.
The Rangerettes win their third straight against Liberal.
Liberal plays at Ulysses Tuesday night at 6:30 with coverage beginning at 6:15 on Talkradio 1270 and kscbnews.net.
JV Lost to Perryton
Freshmen lost to Perryton 33-23.