Walk Off Derby
KSCB News - July 13, 2011 12:12 am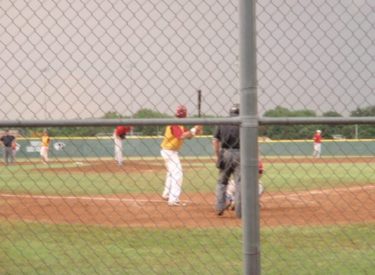 The Derby Twins used two ninth inning doubles to beat the Liberal Bee Jays 2-1 Tuesday night at Panther Field in Derby. Derby gained a walk-off win with the two doubles. Liberal loses for the fifth time in their last seven games. The game included a rain delay.
The two teams were scoreless through the first three innings before a rain delay. San Diego's Reyn Nagamine hit a solo homerun when play resumed in the fourth to give the BJ's a 1-0 lead and give the left-handed hitter his fifth of the season. Derby tied the game with an infield hit in the bottom of the fifth.
The loss spoils another solid outing by Nicholls State's Patrck Shreve who pitched for the first time since July 2. Shreve (4-1) went seven innings allowing one run with six strikeouts and no walks in a no decision.
Derby is 15-12 in the Jayhawk and 19-12 overall while Liberal is 24-11 overall and 14-10 in the Jayhawk. Liberal plays at Derby Wednesday night at 7 p.m. on Talkradio 1270 and kscbnews.net.