Voters in Texas County to Decide Serving Liquor on Sunday
Joe Denoyer - June 14, 2018 9:47 pm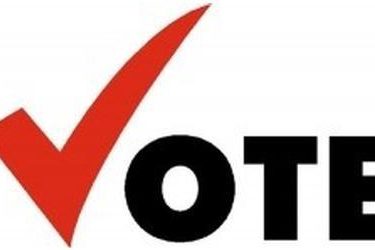 (GDH)  Following efforts from local restauranteurs, Texas County voters have a decision to make. Should we allow restaurants to serve alcohol by the drink on Sundays? Restaurant owners petitioned both the City of Guymon and later the Texas County commissioners, asking what would need to be done to get the issue on the ballot.
Oklahoma's new liquor laws take effect in October, but counties must decide individually on certain aspects of the new laws, including allowing businesses to serve alcohol on Sundays. Voters across the state chose in favor of allowing grocery and convenience stores to sell more than just 3.2 percent alcohol by weight to shoppers. Now those retailers will be able to sell wines. Liquor stores remain the only places in Oklahoma where customers can seek out hard liquors.
In January, some of Guymon's restaurant owners asked to be able to serve something a little stronger to those dining in their establishments on Sundays. It was noted by David Davis before Guymon City Council in January that voters made the choice on local liquor laws, and as such must be changed by a decision of voters. Those restauranteurs were informed the law remains under the purview of the county.
The state prohibits establishments set up as bars or clubs to serve alcohol on Sundays. This law cannot be overridden by county liquor laws. The ballot measure up for vote in the county only allows for restaurants to sell liquor by the drink on Sundays. The ballot measure does not affect liquor stores and will not allow for bottle liquor sales on Sundays.
The item will be listed on the ballot as a proposition under county questions. It will run be placed next to State Question 788. The two questions are unrelated.
The wording of the proposition reads as follows, with a yes vote to pass and allow Sunday sales by the drink, or a no to continue to prohibit those sales:
"Shall the retail sale of alcoholic beverages by the individual drink for on-premises consumption on Sundays, the first day of the week, be permitted beginning July 1, 2018, within Texas County, Oklahoma, according to the laws of the State of Oklahoma?"
The primary election takes place on June 26. For further information and sample ballots, contact the Texas County Election Board at (580)338-7644 or [email protected], or visit the offices in person at 301 N. Main St. in Guymon. All currently registered voters will have an opportunity to make a decision on several issues, including statewide office primaries, SQ 788 and the county proposition.