Voter Registration deadline is Tuesday, July 14, 2020
Joe Denoyer - July 2, 2020 11:15 am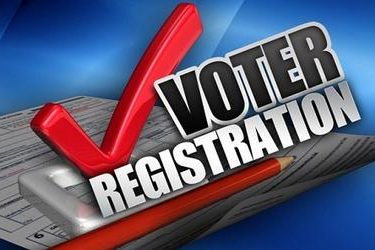 Voter Registration deadline is Tuesday, July 14, 2020
ARE YOU REGISTERED? IS YOUR ADDRESS CORRECT ON YOUR VOTER REGISTRATION?
Verify your voter registration for accuracy prior to going to the polls. Accurate information will allow for a smoother process and may reduce the likelihood of long lines and wait times.
VOTER REGISTRATION SEARCH:
To verify your voter registration information, go to Kansas Voter View.
VOTE BY MAIL OPTION IN KANSAS
There are three options for registered voters to cast a ballot in the upcoming Primary Election (August 4, 2020).
1. ADVANCE BY MAIL (Application required)
2. IN PERSON ADVANCE (Seward Co Admin Building)
3. ELECTION DAY (Assigned polling Place)
Registered voters may complete an Application for Advance Ballot by Mail (AV1M) and return it to the County Election Office to receive a ballot by mail. The application must be completed in full and must include your Kansas driver's license or non-driver's identification number. If you do not have such documents, you must send a photocopy of your government issued photo ID as required by Kansas Law.
Sample ballots for the August 4th Primary Election are now available on the "Kansas Voter View"
PARTY AFFILIATION = BALLOT STYLE
Democrat Party = Democrat ballot
Republican Party = Republican ballot
Libertarian Party = NO PRIMARY BALLOT party change prohibited K.S.A. 25-3304 (b)
Unaffiliated = Democrat or Republican Ballot (voter must affiliate)
When searching, please note that the search information must match the voter registration file.
Did you know that high school students can volunteer as poll workers?
For more information on Students Serve go to https://sos.kansas.gov/services/students-serve/
Contact the County Clerk/Election Office if you have questions. 620-626-3355