Visitor Restrictions Now in Effect at Southwest Medical Center
Joe Denoyer - October 16, 2020 6:26 pm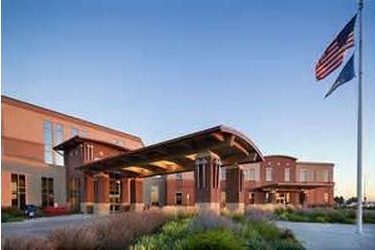 Southwest Medical Center is reinstating visitor restrictions to prevent the spread of respiratory illnesses, including SARS-Coronavirus 2019 (COVID-19). We are taking this additional measure to protect the health of our patients, their loved ones, and our medical staff.
Effective immediately, anyone under the age of 18 is restricted from visiting, except under extreme circumstances. Patients will be allowed one support person who must remain in the hospital room for the duration of the visit. The support person will not be allowed to visit if they have signs or symptoms of the flu. We will restrict our COVID units to no support person.
Entrances will be limited. You may enter the hospital through the main Emergency Room entrance. Every patient and support person that enters the facility will go through a screening process upon entry, which will include a temperature check, symptom check, and exposure history. If you have symptoms or exposure history, you will be encouraged to contact your primary care physician.
PLEASE NOTE, IF YOU ARE SEEKING EMERGENCY MEDICAL CARE, YOU WILL NOT BE DENIED SERVICE.
COVID-19 Testing: You must have an order from your primary care physician to receive a COVID-19 test. If any physician is referring a COVID-19 patient, please call 620-655-5911 in advance. This allows our staff to prepare for the patient's arrival and to reduce the possibility of transmission of the virus. COVID-19 testing is available Monday through Friday from 1 p.m. to 4 p.m.