Viri Barraza-Rivas Selected to Serve K-State Libraries
Joe Denoyer - October 17, 2023 8:06 am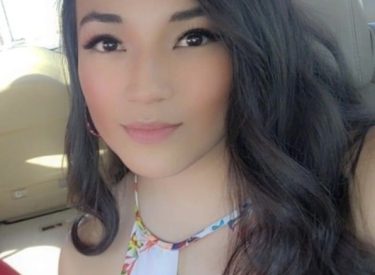 MANHATTAN — Fourteen Kansas State University students have been selected to join the K-State Libraries Student Ambassadors. The ambassadors help promote and advocate for all libraries at the university, including Hale Library.
The new ambassadors will serve two-year terms as representatives for K-State Libraries at social, cultural and recruitment activities. They join 15 students currently serving as ambassadors. The ambassadors provide valuable feedback on K-State Libraries' initiatives as well as services for the university student body. As ambassadors, the students learn leadership skills and have the opportunity to make a positive impact at the university.
The ambassadors were chosen following an application process and finalist interviews. The interview committee included advisers Sara K. Kearns, Dan Ireton and Carol Sevin, all academic services librarians. The committee also included three current ambassadors.
The following students are new K-State Libraries Student Ambassadors:
Viri Barraza-Rivas, sophomore in political science and psychology, Liberal; Kaisei Nagai-Velasquez, sophomore in biochemistry, Manhattan; Molly Turner, freshman in social transformation studies and human resource management, Overland Park; and Tess Albin, sophomore in elementary education and Spanish, Wamego.
From out of state: Maggie Steuer, master's student in English, Mattawan, Michigan; Nate Francis, junior in finance and economics, Kansas City, Missouri; Emma Stacy, freshman in English, Firth, Nebraska; Allison Meerian, sophomore in English, history and classical studies, Gretna, Nebraska; and Val Kollar, junior in English and classical studies, Syracuse, New York.
From out of country: Muazzama Mushtaq, master's student in agronomy, Kashmir, India; Emmanuel Nwachukwu, master's student in horticulture, Imo, Nigeria; Abdullah Alaklabi, doctoral student in computer science, Riyadh, Saudi Arabia; Anuththara Karunarathna, doctoral student in chemistry, Colombo, Sri Lanka; and Mica Traore, junior in psychology and theatre, Burkino Faso, West Africa.