Vernon Walks Off Saints
Brock Kappelmann - February 28, 2021 8:00 am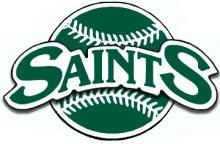 Kenny Hernandez
VERNON, Tex. – Seward County Community College baseball team loses in the final game at Vernon College 9-8 and are now 0-6 on the season. The Saints battled back from an 8-3 deficit to tie it at 8 all and scored five runs in the sixth inning. Vernon College had a walk-off home run in the bottom of the ninth inning to deal the Saints the final blow.
Vernon was the first to score with a four-run second inning and the Saints had to climb out of the deficit. Seward responded in the top of the third inning as Kase Johnson scored from third base on a passed ball. The Chaparral's added four more runs in the bottom of the third on a three-run home run and scored on an error.
The Saints went into the top of the fifth inning down 8-3 but responded with five runs in the inning. Seward had seven base hits and batted around in order to get the game tied at eight all. The Saints brought out Cory Didier from the bullpen and Didier delivered with 4.2 innings pitched, two hits, and gave up no runs to Vernon College to keep Seward in the game.
In the bottom of the ninth inning it would be Dylan Day on the mound that received the loss in one inning pitched, one hit, one strikeout, and one earned run.
Seward County's Braden Boisvert and Wyatt Grant had three singles in five at-bats to lead the Saints offense. Peter Goldy led the team with two RBI's and had three hits that included a double.
Seward County has their home opener on Friday, March 5th against Redlands Community College with games at 3 pm and 5 pm.