Vehicle Rolls, Flips and Injures 2 Liberal Residents
Joe Denoyer - February 6, 2019 9:03 pm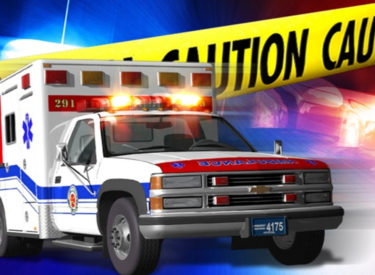 A one vehicle accident occured Wednesday evening at approximately 6:34pm, 3 miles north of Liberal on Highway 83.
A 2001 Chevy Silverado being driven by Eulogio Cobieya-Deras, 62 of Liberal  was traveling southbound on US 83 when it hit a patch of ice and began to side skid off to the right. The pickup went into the ditch, rolled once, struck the culvert and flipped.
The driver of the pickup was taken to Southwest Medical Center with minor injuries. A passenger in the truck, Sergio Quinones, 47, was also taken to SWMC with suspected serious injuries. Quinones was not wearing his seat belt at the time of the accident.