Vehicle Located In Rodriguez Investigation
KSCB News - January 16, 2013 10:48 am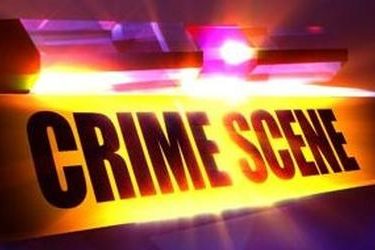 UPDATE: Wednesday 10:30am
In a statement by Officer Ryan Mcvey of the Seward County Sheriff's Office, The vehicle reported missing in the Rodriguez Homicide Investigation, has been located due to a tip from the Crime Hotline. Sheriff's Deputies interviewed the individual who was in possession of the vehicle, and during the interview discovered that the individual had active warrants out of California. The individual was arrested on those warrants, and not anything relating to the Rodriguez investigation. However, the investigation is ongoing as the Seward County Sheriff's Office is awaiting final reports from the Coroners Office. The Seward County Sheriff's Office is being assisted in the investigation by the KBI.
UPDATE: 11:30am Monday
In a statement issued by Seward County Sheriff Bill McBride, the Seward County Sheriff's Office received a call at around 8:30am, Sunday morning to 15305 Denoon Road. Upon arrival, Sheriff Deputies found 23 year old Yesenia Rodriguez, on the ground, outside the residence. An autopsy was conducted Monday morning and preliminary reports show no trauma to the body, and she apparently died from the elements. The Coroners Office is awaiting further results, including toxicology reports. The victims car, a Gray 1994 Toyota Corolla is reported as missing. The car has a dent in the drivers side door, and has Seward County tag number 234 ALI. Anyone with information regarding the whereabouts of the vehicle or the incident, is asked to please call the Seward County Sheriffs Office. The investigation is being conducted by the Seward County Sheriffs Office with assistance from The Kansas Bureau Of Investigation.
A homicide investigation is underway near Liberal.
The Kansas Bureau of Investigation confirmed that the KBI and Seward County Sheriff's Office are investigating a homicide but said all inquiries needed to be directed to the Seward County Sheriff.
The sheriff's office declined to comment but said more information may be available Monday morning.