Vehicle, Forklift Accident Occurs in Haskell County
Joe Denoyer - October 31, 2020 6:21 pm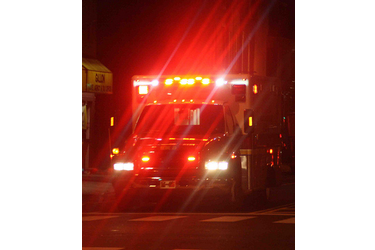 An accident occurred Friday afternoon at 3:20 pm 2.3 miles east of Sublette on US Highway 56 in Sublette.
A Skytrack forklift being driven by Jacobo Loewen, 49, of Sublette, was west bound on US 56 and was going to turn south on Road QQ. A 2015 Western Cement truck being driven by Diego Martinez-Guerrero, 26,of Liberal, failed to observe the forklift and rear ended it. Both vehicles came to rest in the north ditch. The forklift stayed upright while the truck came to rest on its driver's side.
Loewen was taken to the Satanta District Hospital with minor injuries.