Vehicle Fire – 2411 Aster Ln. & Residential Fire – 225 W. Coolidge St. in Liberal
Joe Denoyer - October 6, 2021 11:57 am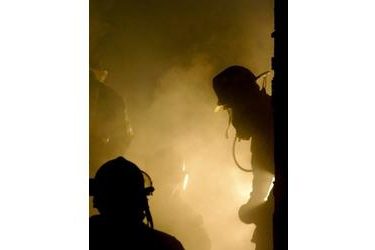 At 9:13 pm Tuesday the Liberal Fire Department was dispatched to 2411 Aster Lane for a reported vehicle fire.  Prior to the arrival of the fire department a neighbor utilized a portable extinguisher to successfully extinguish the fire in the engine compartment of the vehicle.  Fire units extinguished the remaining smoldering material and assisted with wash down of the powder remaining in the parking lot.  The vehicle suffered extensive damage and no injuries were reported from the incident.  All units returned to service at 9:43 pm.
At 12:50 am Wednesday the department was again dispatched to a residential structure fire at 225 W. Coolidge.  Sheriff's Deputies were the first to arrive on scene and reported that all occupants had safely escaped and that heavy smoke was issuing from the attic of the residence.
After securing the electrical utility to the residence firefighters were able to access the attic area via ladder and performed roof ventilation to release the built-up heat and smoke.  The fire was declared under control at 1:07 am.  Firefighters remained on scene until 3:15 am extinguishing hot spots and investigating the fire.
No injuries were reported.  The attic area suffered extensive fire damage and the entire home received moderate to severe smoke damage.  The area of fire origin was determined to be in the attic space above the kitchen and living room of the home.  However, the exact cause of the fire is undetermined at this time.
Liberal Fire responded with a total of 10 personnel, two engines & one support truck.  Agencies also assisting at the scene were the Liberal Police Department, Seward County Sheriff's Office, Seward County EMS, Southern Pioneer Electric, Black Hills Energy & American Red Cross.