USD 480 Liberal Closed Friday; Other area schools also closed… No City Bus service Friday
KSCB News - February 20, 2013 2:29 pm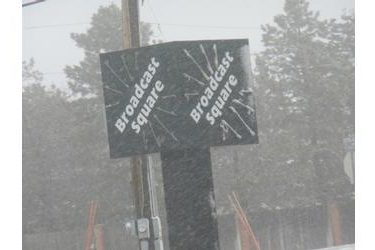 McDermott Elementary Booster Club Bingo Night canceled for Friday
Hugoton & Lakin games will be played as scheduled tonight – The Cheer Clinic will take place as well
Friday School Closings
Balko School
Beaver School
Forgan School
Hardesty School
Turpin School
Yarbrough School
Hooker School
USD 209 Moscow
USD 210 Hugoton
USD 217 Rolla
USD 218 Elkhart
USD 225 Fowler
USD 226 Meade
USD 480 Liberal
Rainbow Room at First UMC preschool closed Friday.
USD 483 Plains/Kismet- Southwestern Heights (FFA Chili Supper Friday night canceled)
Friday Delays
USD 374 Sublette start two hours late, at 10 am.
USD 507 Satanta start two hours late.
Guymon Public Schools start one hour late and buses in town only.
Keyes School no buses at all; but school running on normal schedule.
Follett ISD start at 10 am; no buses at all.
Perryton ISD start at 9 am; dismiss at 1 pm; buses in town only.
Darrouzett ISD school and buses run two hours late.
Liberal City Bus will not run buses Friday.
The SCCC / ATS "Bring It Start It" Articulation Event for area high school students Friday is canceled.
Senior Center in Liberal Closed Friday. No Friendship meals delivered. No Happy Steppers senior dance Friday evening.
Kansas Children's Service League Chamber Ribbon Cutting postponed to another date.
Liberal Memorial Library
Kansas Smith Farms at Plains: workers will report to work at 9 am Friday.
Thursday Changes
National Beef in Liberal C shift changes: C shift Rendering is canceled Thursday;
but C shift Material Handling should still report to work.
Seward County Clerk/Election Office: Due to the closing of County Office's from the weather conditions, the Seward County Clerk's Office will open Saturday February 23 for voting from 9 am to 2 pm.
Texas County Junior Livestock Show dinner and premium auction has been postponed until Tuesday.