USD 480, KCSL Hosting Preschool Event
Joe Denoyer - March 19, 2019 8:21 am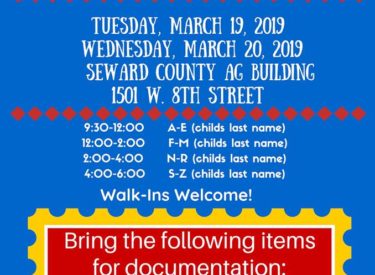 USD 480 Bright Start and the Kansas Children's Service League's Head Start is hosting a Preschool event Tuesday march 19th and Wednesday March 20th at the Seward County Ag Building. The schedule is as follows:
9:30-12:00 A-E (childs last name)
12:00-2:00 F-M (childs last name)
2:00-4:00 N-R (childs last name)
4:00-6:00 S-Z (childs last name)
Walk-ins are Welcome!
Please bring the childs/childrens Birth Certificate, Shot Record and Proof of Income: 2018 taxes or pay stubs including TANF or SSIT.
For more information, contact Bright Start at 620-604-2000.