USD 480 Issues Statement on Threats
Joe Denoyer - January 16, 2018 4:46 pm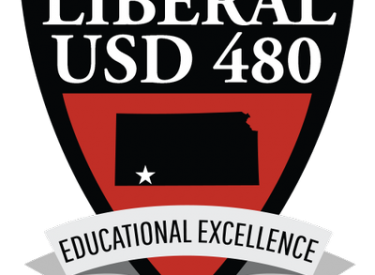 USD 480
UPDATED INFORMATION: On Monday morning, we were informed of a social media post (Snapchat via student's phone) that was a perceived threat on our two middle schools and Liberal High School. The Liberal Police Department was contacted immediately and are continuing their investigation.
There will be an increased presence of law enforcement in and around our schools on Wednesday. Our first priority is always student safety and we will continue to work in partnership with our local authorities to ensure that. All parties responded quickly, and we are confident in our plans moving forward to address student, staff and parent concerns.
While every student at our middle schools and high school receive cyber-safety education, it does remind us of the importance for us as parents and educators to talk to our students about the significance of their "posts."
Thank you for your continued support and help in keeping our students safe. If you have information regarding this threat, please contact the LPD at 626-0141.
——————————————————————————————
El lunes por la mañana, nos informaron de una publicación por medios social (Snapchat a través del teléfono de un estudiante) de una amenaza echa hacia nuestras dos escuelas de secundaria y la preparatoria de Liberal. El Departamento de Policía de Liberal fue contactado de inmediato y comenzaron una investigación.
Aumentaremos la presencia de policías en y alrededor de nuestras escuelas este miércoles. Nuestra primera prioridad es siempre la seguridad de los estudiantes y seguiremos trabajando en asociación con nuestras autoridades locales para garantizar su seguridad. Todo el personal respondio rápidamente, y estamos seguros que nuestros planes de aquí hacia adelante para asegurar las preocupaciones de los estudiantes, personal y padres.
Mientras que todos los estudiantes de las escuelas secundarias y preparatoria reciben la educación de seguridad cibernética, hay que recordar la importancia para nosotros como padres y educadores hablar con los estudiantes acerca de la importancia de sus "publicaciones".
Gracias por su continuo apoyo y ayuda en mantener a nuestros estudiantes seguros. Si usted tiene información sobre esta amenaza, por favor, póngase en contacto con la LPD al 626-0141.