USD 480 Declines to Amend, Alter, Change, Revoke or Rescind any Portion of Gov. Kelly's Executive Order 20-59
Joe Denoyer - August 25, 2020 4:08 pm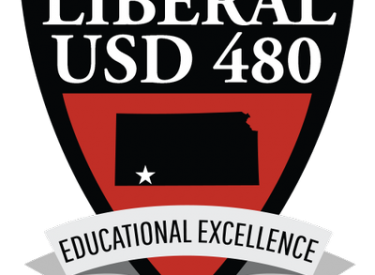 USD 480
The USD 480 Board of Education at it most recent meeting declined to amend, alter, change, revoke or rescind any portion of Gov. Kelly's Executive Order 20-59. The following processes and procedures shall apply to all USD 480 attendance centers, buildings, facilities and property.
1)All students, faculty, staff, vendors and other visitors to public K-12 school attendance centers are to cover their mouth and nose with a mask or other face covering at all times, except as more specifically set forth in EO 20-59.
2)Throughout all public K-12 school buildings or facilities, individuals shall maintain a 6-foot distance from other individuals, with only infrequent or incidental moments of closer proximity; PROVIDED HOWEVER, this requirement does not apply to "in-person instruction in classrooms when masks or other face coverings are worn".
3)Hand sanitizer shall be made available in all public K-12 classrooms and shall be conveniently accessible throughout other areas of public K-12 buildings or facilities. Students and faculty shall sanitize their hands at regular intervals through the school day and no less than once every hour.
4)All individuals entering public K-12 attendance centers shall have their temperatures checked before entering the building for the first time each day.This Resolution shall remain in effect until otherwise amended, changed, modified, terminated or rescinded by action of the Kansas Governor, the Kansas legislature or the USD 480 Board of Education.The above and foregoing Resolution was approved on August 24, 2020.