USD 480 Board Meets to Kick-off 2023-2024 School Year
Joe Denoyer - July 11, 2023 7:51 pm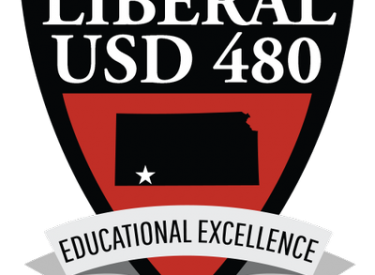 USD 480
The USD 480 Board of Education met Tuesday evening at East Campus and made several appointments for the upcoming school year. Appointed were, Brandie Winter as the USD 480 Treasurer and Nila Newton as the Assistant Treasurer, Rusty Tuman as Clerk and Tyler Parks as Assistant Clerk of the Board, Rick Yoxall as the USD 480 Board Attorney, and Hay Rice & Associates as the district's Auditor for 2023-2024.
Several Consent agenda items were approved which included an Audiology Agreement with High Plains Educational Cooperative, a Memorandum of Understanding with Russell Child Development Center, an Occupational Therapy Agreement, a Special Education Transportation Agreement with USD 259, LHS Overnight Trips, and Employment/Retirement/Resignations/Transfers.
In new business several Resolutions were passed which included
Resolution A – sets the date, time and place of Board meetings for 2023-2024.
Resolution B – designates banks as depositories for the funds of the school district.
Resolution C – appoints the authorized representative of the district to direct the school lunch program.
Resolution D – appoints the hearing officer for free and reduced price meal application appeals.
Resolution E – appoints the authorized representative of the district to direct the Kansas Public Employees Retirement System (KPERS).
Resolution F – appoints truancy officers for each attendance center.
Resolution G – designates a school term for 2023-2024.
Resolution H – authorizes the Board Clerk to pay in advance of approval by the Board any claims against said district that provides for a discount for early payment of any claim in advance of approval by the Board.
Resolution I – designates the school district employee responsible for coordinating compliance efforts and the hearing officer for complaints alleging violation of Title IX.
Resolution J – authorizes the establishment of petty cash funds and who will administer them.
Resolution K – rescinds all policy statements found in the minutes prior to June 2023 and adoption of the policy handbook as amended and kept by the Superintendent to govern this school district during the 2023-2024 school year.
Resolution L – establishes the mileage allowance rate for privately owned conveyances used for official school district purposes.
Resolution M – adopts the district's organizational chart for 2023-2024.
Resolution N – appoints Board representatives to committees/councils.
Resolution O – designates the official publication for the district.
Resolution P – appoints a freedom of information officer.
Resolution Q – designates district administrators.
Resolution R – resolution to waive GAAP requirements.
Resolution S – appoints a hearing officer for a student's appeal of a suspension or expulsion.
Resolution T – appoints a purchasing agent for the district.
Resolution U – appoints an emergency safety interventions appeals officer.
The bid from Davis Pest Control in the amount of $19,160 was approved for services for the District, and the Board approved the head and assistant coach positions for eSports in the amount of $4658 for head coach and $3038 for assistant coach.
Also approved was the 2023/2024 Longevity Stipend for all permanent, full-time staff not covered by the Negotiated Agreement. A raise for the Superintendent also passed.