USD 480 Board Meets Approves Storm Repairs
Joe Denoyer - April 25, 2022 7:52 pm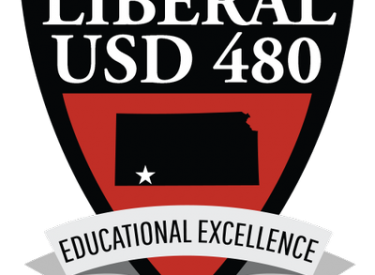 USD 480
USD 480 Board of Education met Monday Evening at 6:30pm and in new business approved the bid from Brown's Furniture in the amount of $35,490.25 to replace flooring in the East Campus cafeteria and part of the commons area that was damaged during the summer of 2021 storm. The work to be performed is being paid for by insurance. The following bids were received:
-Brown's Furniture in the amount of $35,490.25
-Flooring America and Furniture Outlet in the amount of $35,987.00
-Scantlin's in the amount of $38,050.00.
The Board approved a Stand alone Middle School Health Course. By making health a stand alone class, students will get an increased number of minutes in physical education. Currently students only get 60 minutes of physical education every other week depending on their A/B schedule. With this change, students will have a minimum of 120 minutes of physical education each week.
Also approved were math manipulatives for the K-5 buildings in the amount of $71,100 from hand2mind.
The K-5 buildings will be utilizing iReady for tier I and II math instruction. Each building will be receiving math manipulatives for each grade level to complement and support the iReady instruction.
For Prairie View Elementary School the Board approved the purchase of mCLASS Lectura Kits, in the amount of $12,033 for Dual Language Program at Prairie View Elementary, and approved Middle School Science Textbooks and Instructional Materials for 6-8 from McGraw Hill for $144,000.50. This breaks down to $22.00/student/year.
Approved were the purchase of chromebooks from Archangel Tablets in the amount of $902,186.96 for 1886 Chromebooks. They will be distributed as follows:
Meadowlark – 470
Prairie View – 552
8th Grade – 455
11th Grade -409
In an added agenda item the Board approved Propio Translation Services.
The board also approved Early Graduation for 14 students.