USD 480 Board Extends Hickert Two Years
Brock Kappelmann - April 4, 2017 6:16 am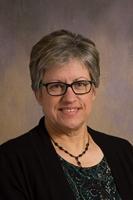 The USD 480 Board of Education has extended superintendent Renae Hickert for two years.  She will be extended through the 2018-19 school year.  That occurred at Monday night's meeting.
The board adopted changes in district's food service policy.  Beginning next year, K-8 students get no more than three unpaid meal charges for school lunch.  LHS students will no longer be allowed to charge meals.
The board approved the purchase of 10 welding booths for industrial arts classrooms at the middle schools.  Five booths go to Seymore Rogers Middle School and five to Eisenhower Middle School for a cost of $66,082.
The board approved repairs for the track runways at the LHS track to be repaired.  The costs is $37,500 by Hellas Construction.  The runways will be ready for Friday's 5 State Relays.
The board approved the bid for summer concrete work for 40-thousand dollars for Leyson Construction.