USCIS to Welcome 150 New US Citizens at United Wireless Arena
Joe Denoyer - June 16, 2022 3:41 pm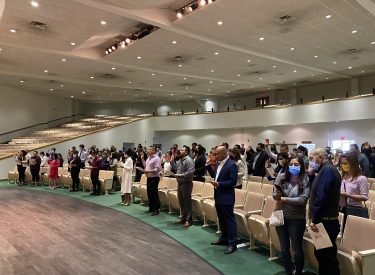 DODGE CITY, Kan. – U.S. Citizenship and Immigration Services and the U.S. District Court of Kansas will welcome 150 new U.S. citizens Tuesday June 21, 2022 2:00pm, at United Wireless Arena. Chief Judge Eric F. Melgren will administer the Oath of Allegiance. Oscar Gonzales, the Department of Agriculture assistant secretary for administration, will deliver congratulatory remarks.
The citizenship candidates originate from 31 countries: Albania, Belize, Brazil, Burma, Canada, China, Congo (Kinshasa), Cuba, Dominican Republic, Egypt, El Salvador, Eritrea, Ethiopia, Germany, Ghana, Guatemala, Haiti, Laos, Mexico, New Zealand, Philippines, Somalia, South Africa, Sudan, Syria, Thailand, Ukraine, Vietnam, the United Kingdom, Venezuela and Vietnam.
The citizenship candidates live in Arkansas City, Bird City, Colby, Conway Springs, Dodge City, Elkhart, Garden City, Goodland, Great Bend, Hays, Holcomb, Hugoton, Ingalls, Johnson, Kingman, Lakin, Liberal, Montezuma, Moscow, Park City, Rose Hill, Saint John, Satanta, Scott City, Spearville, Tribune, Ulysses, Wellington and Wichita.