UPDATE:Tyrone Police Chief Arrested
KSCB News - October 26, 2015 3:23 pm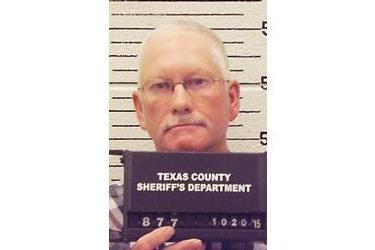 UPDATE: The chief of police in the small town of Tyrone, Oklahoma, is now accused of several crimes, including neglecting duty and embezzlement.
According to court records, Jerry Lynn Schroeder is accused of four counts of Public Official Neglecting Duty, Disseminating Confidential Information and Embezzlement. The investigation was conducted by an agent from the District One Task Force.
The alleged incidents happened between December 24,2014 and August 2015, according to the Warrant For Affidavit Of Arrest. In the affidavit, Schroeder was accused of witnessing criminal acts and not doing anything about it.
He was also accused of using a city-owned Ditch Witch, costing $7,000 to $8,000, to help a friend. He was also accused of using other city-owned equipment to free up a frozen water line. According to the affidavit, the Oklahoma Municipal League handbook says city employees cannot use city equipment for personal use.
Tyrone Mayor Merriloy Judd-Parker said because Schroeder recently had shoulder surgery, he remains out on workman's comp. He remains employed by the City, she said.
——————————————————————————————————————————————-
On Wednesday, October 21, 2015, Jerry Schroeder, 57, was arrested by law enforcement in Texas County, Oklahoma. An arrest warrant had been issued in Seward County, Kansas for interference with law enforcement. Mr. Schroeder was transported to Seward County by the Seward County Sheriff's Office where he was booked into the Seward County Jail. He subsequently posted bond. The investigation of this incident is ongoing.