UPDATE:Sublette Woman Arrested On Child Endangerment Charges
KSCB News - July 22, 2014 8:18 am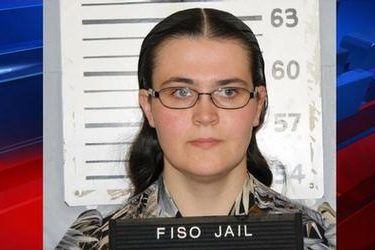 Garden City Police say they responded to two separate incidents of children being left in hot cars.
The first incident was reported shortly before 12 p.m. at the Dillon's, located at 1211 W. Jones. Police responded to the scene to discover that store employees had pulled the 5 1/2 year-old boy from the car.
The vehicle's windows had been left open, but outside temperatures were in the low 90's. Police contacted the family inside of the store and believe the child had been accidentally left inside of the car.
The family told police that they had left their other children in the care of a grandparent and believe the baby had been left with them. Medical personnel checked the baby out and he was not hurt.
Police took a report and forwarded to the Department of Children and Families. The child was released back to the parents, but the incident remains under investigation.
The second incident happened shortly before 11:30 a.m. Monday. Police were called to the Walgreens, located at 1308 E. Kansas. When they arrived, they found a child inside of a locked car with its windows up.
As officers were attempting to get the child out of the car, the child's mother returned. She told officers that she had left the car with the auto start running and the air conditioner on, but she was unaware that the auto start only runs for 10 minutes before it shuts itself off.
The mother told police she had been away from the car for about 15 minutes. Margaritha Weibe-Peters, 26, of Sublette, was arrested on allegations of child endangerment.
The 1 year old child was taken into protective custody and later released to family members.