UPDATE: CAUGHT!Liberal Police Seek Suspect In Aggravated Assault
KSCB News - March 23, 2016 10:56 am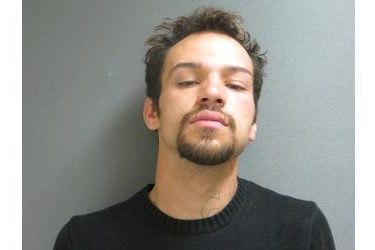 UPDATE:
On Wednesday, March 23, 2016 at about 3:38 a.m., officers were called to a residence at the 700 block of South Webster Avenue for a report of Philip Rine holding others at gunpoint. While officers were responding, witnesses reported Rine fired the gun as he was fleeing. No one was injured. Responding officers conducted an extensive search of the area, but Rine was not located.
Investigators learned that Rine and his roommates were involved in a verbal dispute when Rine brandished a gun. Witnesses reported Rine threatened to shoot his roommates and threatened to shoot law enforcement.
Philip Clifford Rine,24 years of age, is about six feet tall and weighs approximately 160 pounds. He has brown hair and hazel eyes. Rine has the name "Rine" tattooed on his right arm and a skull tattoo on his left arm. He should be considered armed and dangerous.
The Liberal Police Department will be seeking charges of aggravated assault, kidnapping, battery and weapons violations.
The Liberal Police Department is seeking the public's assistance in locating Philip Rine. Anyone with information about Rine's location can call the Liberal Police Department at 620-626-0150 or the Crime Hotline at 620-624-4000. Persons providing information leading to the arrest of Philip Rine are eligible for a reward.
On Wednesday, March 23, 2016, at about 3:20 p.m., a patrol officer saw Rine walking in the area of Locke Street and Clay Avenue. The officer was able to apprehend Rine without incident.