Update: Candidates Set In Local Races
KSCB News - January 26, 2011 10:56 am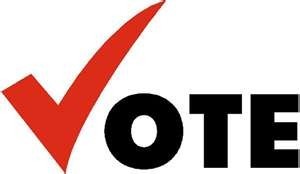 With the deadline past, the Seward County Clerks Office would like to announce the candidates running for the vacant seats on the USD 480 and 483 school boards and the City of Liberal and Kismet boards. The following have filed:
SCCC/ATS Board of Trustees (3 Four Year Terms Open) Marvin D. Chance Jr. Richard E. "Rick" Brenneman, Steve Cauble
City of Liberal (2 Four Year Terms and One Two Year Term Open) John "Blacky" Blackmore, Robert "Bob" Carlile, J.D. Cox, Steve Frazier, Dave Harrison, Larry Koochel, Marlena Nobles, Janet Willimon
USD 480 (4 – Four Year Terms Open) Crystal Clemens, Chris Jewell, Steve Helm, Tammy Sutherland-Abbott, Stacy Johnson, Delvin Kinser, Tony Whisenant.
USD 483 (1 –Four Year at Large Position & 3- Four Year Member District 1 Positions Open) Dusty Turner – Member at Large Jason Jennings, Clay Louderback, Stan Reiss – District 1
Kismet City Council (2- Four Year Terms Open) John Lee.
A City/School Primary is not required. The General Election will be April 5, 2011.
The registration deadline for the April 5, 2011 General Election is March 21, 2011.
Advance Voting in person will begin March 21, 2011 in the County Administration Building Ste 101. Advance Voting in person ends April 4, 2011 at noon.
The Seward County Clerk's Office will begin mailing advance ballots by mail March 16, 2011. The deadline to apply for an advance ballot by mail is April 1, 2011.