UPDATE: Agreement Reached/Amtrak's Southwest Chief In Jeopardy
KSCB News - July 6, 2015 7:58 am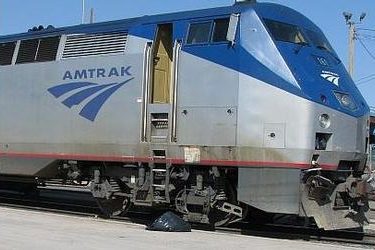 UPDATE:
Amtrak officials say a tentative agreement has been reached that would keep the passenger train running in Kansas and Missouri.
Amtrak had threatened to shut down or reroute the Southwest Chief in Kansas and to stop the River Runner service between Kansas City and St. Louis.
The dispute involved funding federally-required safety systems designed to prevent accidents caused by human error. A rail company that routes trains through the Kansas City metropolitan region said it could not afford to install the positive train control systems. Federal law requires that the system be installed by the end of the year.
Amtrak spokesman Marc Magliari said in a statement Monday that a tentative agreement was reached to keep the trains running. He said details of the agreement are not final.
Kansas could lose its Amtrak service unless funding is found to satisfy a federal requirement to install positive train control systems along its lines by the end of the year.
Most of the tracks along the 2,200-mile Southwest Chief line are owned by other railroads that are paying for the upgrades. But the owner of one section of tracks in the Kansas City area says it isn't willing to pay roughly $30 million to install the PTC system on its rails.
Amtrak says it can't afford to pick up the tab because it makes only $44 million in revenue for the entire Chicago-to-Los Angeles line. It says it will either terminate or re-route the Southwest Chief if a solution isn't found by December.