Unattended Candle Use Causes Guymon House Fire
Joe Denoyer - May 4, 2021 2:07 pm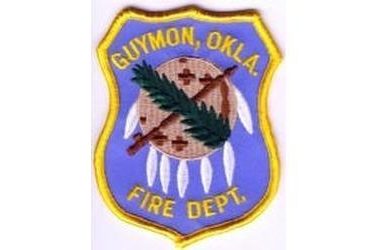 Early Tuesday morning at 1:05am, Guymon Firefighters responded to 911 call of a reported house fire at 58 Joyce Drive.  First arriving units found a single wide mobile home with flames coming out the front door.  "Firefighters were able to quickly enter the home and extinguish the fire before spreading to the remainder of the home", said Fire Chief Grant Wadley.
A young couple and their 2 pets escaped serious injury and were treated at the scene for smoke inhalation by Guymon Fire Department Paramedics.  The fire was caused by an unattended candle that had fallen off a counter top and into a living room couch.  "Extensive fire and water damage occurred in the living room area along with smoke damage throughout the rest of the home", Chief Wadley said.   
Red Cross was contacted to assist the couple with aid after the fire.  Estimated damage is $5000.00.  Guymon Fire Department was assisted by the Guymon Police Department and Tri-County Electric.  
The Guymon Fire Department reminds everyone to extinguish any candles in the home before going to sleep at night