Ulysses Woman Jumps From Royal Gorge Bridge
KSCB News - May 10, 2012 4:48 pm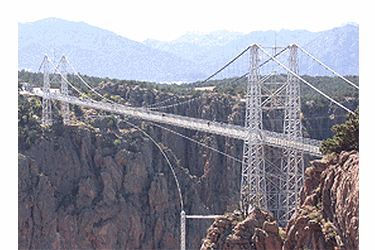 Colorado authorities are searching for the body of a Kansas woman believed to have jumped from the Royal Gorge Bridge.
Canon City Police officers were called to the scene around 7:15 p.m. after employees witnessed a woman jump from the bridge. Officials found an abandoned vehicle in the parking lot after the park close.
Investigators believe the vehicle belonged to Mallory Meyer, 23, of Ulysses.
The Garden City Telegram reports Meyer was a nursing student at Garden City Community College.