Ulysses Woman Injured in Kearny County Accident
Joe Denoyer - September 10, 2022 3:31 am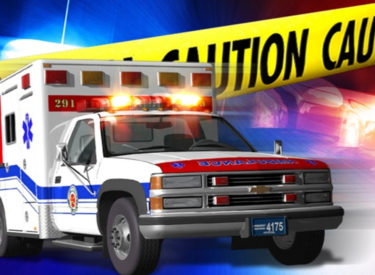 A Ulysses woman was injured in an accident in Kearny County Friday afternoon at approximately 4:07pm. The accident occurred at the intersection of K25 and Road R.
A 2008 Ford Escape being driven by Melissa Ramos, 37, of Ulysses and a 2018 Freightliner semi being driven by Danny Stratmeier, 65, of Marienthal KS, were both Southbound on K25 Highway. The semi slowed to make a left turn onto Road R when the Escape began to pass The semi on the left. Stratmeier continued to turn onto Road R and was struck on the driver's side. Ramos continued straight into the southwest ditch of K25 and came to a rest. The Freightliner veered back to the right after being struck by the Escape, then rolled onto the driver's side and came to rest in the southwest ditch.
Ramos was taken to the Kearny Community Hospital with suspected serious injuries, while Stratmeier was also taken to Kearny Community Hospital with minor injuries.