Ulysses Woman Injured in Kearny County Accident
Joe Denoyer - November 25, 2019 3:17 am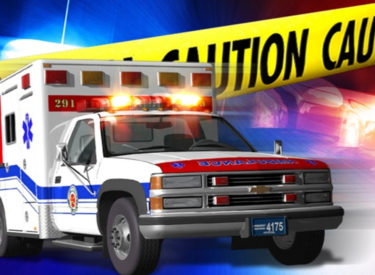 A 77 year old Ulysses woman was injured in an accident in Kearny County accident on Sunday. The accident occurred at approximately 5:21pm 3.9 miles east of the K25 & US 50 Junction.
A 2019 Peterbilt Semi being driven by Lewis Boden, 67, of Denver Colorado and a 2011 Ford Ranger being driven by Joyce McElroy,77, of Ulysses both were traveling west on US Highway 50 near mile marker 48, when McElroy pulled onto the shoulder. A 3rd vehicle slowed for the Ranger and the Semi was unable to slow for the 3rd vehicle, so the driver of the semi took the shoulder and struck the Ford Ranger. The Ranger rolled an unknown amount of times and came to rest in the north ditch on its wheels.
McElroy was taken to The Kearny County hospital to be treated for her injuries, Boden was not injured. Seatbelts were in use in both vehicles.